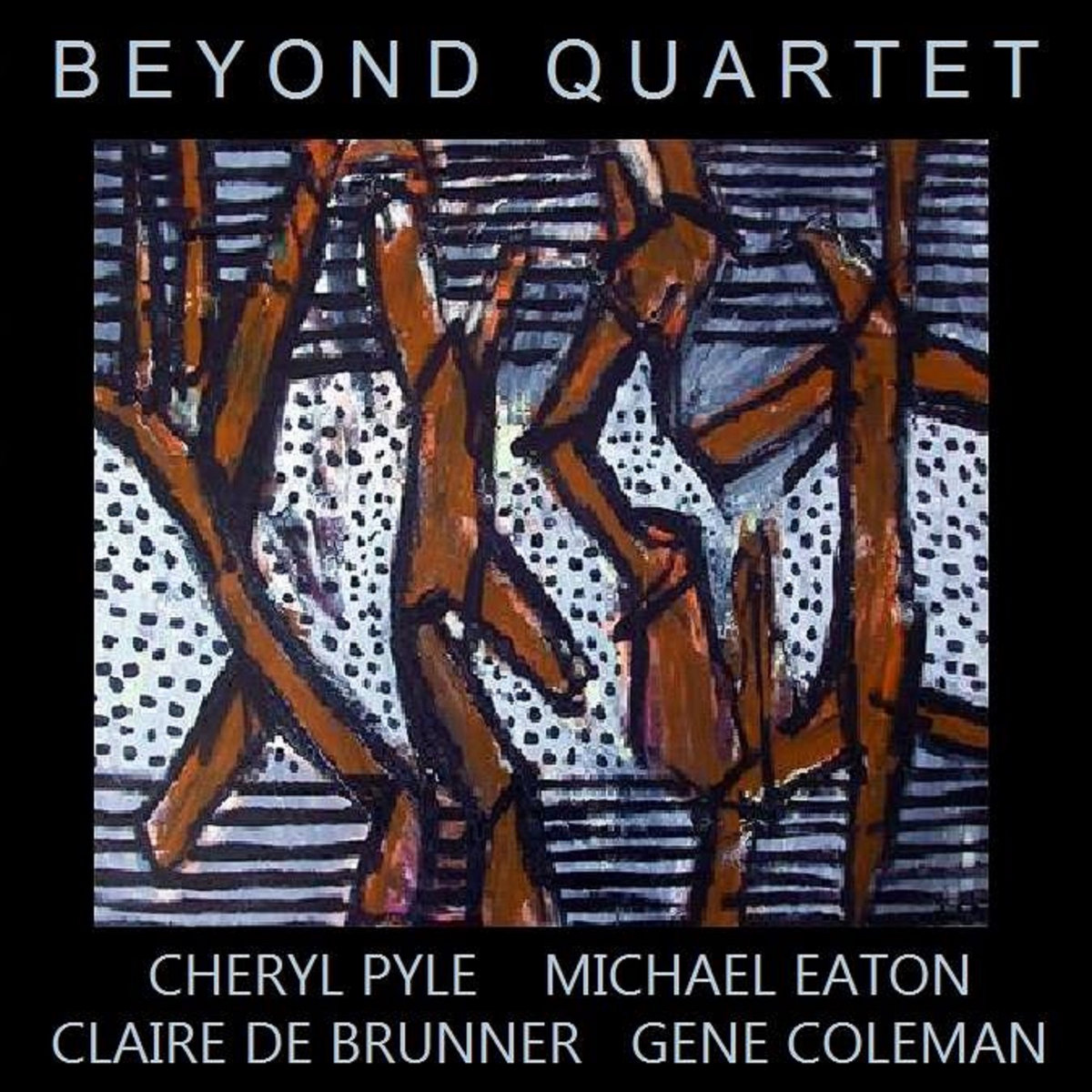 I've been happily following the music of flautist-bandleader Cheryl Pyle for well on a decade I believe. If I have missed some outings lately it was not for the want of it but rather the upside-down quality of trying to keep on since the world I was a part came into financial eclipse in the last five years. I am not here to complain for life is a gambit we cannot afford to ignore, isn't it? All is well now in that I am doing good things I hope most every day.
Meanwhile Cheryl has been alerting me to some fine new recordings of hers of late and I come on here to praise a few, namely her
Beyond Trio Live at I Beam
and her
Beyond Quartet
(Bandcamp)
.
The trio features Cheryl on flute and alto flute plus Michael Eaton on soprano sax and Reggie Sylvester on drums. The Quartet date is Pyle and Eaton plus Claire de Brunner on bassoon and Gene Coleman on bass flute and piccolo. Everyone on both dates is in fine form.
Both albums reward your listening concentration with a very alive set of Cheryl's compositions, an Improv Music and New Thing coming together that is a definite exhilaration from start to finish. Her groups grow ever more tightly spun together though still with the freedom that has always been part of her hallmark. And her compositions are a new element, more fully worked out and a vital new scaffolding for what she continues to evolve into now.
I would say most definitely that Cheryl is doing some of the most interesting New Jazz in and around New York these days. These two albums show us why she is a voice that must be heard. Check these out by all means!
To order etc here are the two links:
https://cherylpyle.bandcamp.com/album/beyond-trio-cheryl-pyle-michael-eaton-reggie-sylvester
https://cherylpyle.bandcamp.com/album/beyond-quartet-cheryl-pyle-michael-eaton-claire-de-brunner-gene-coleman